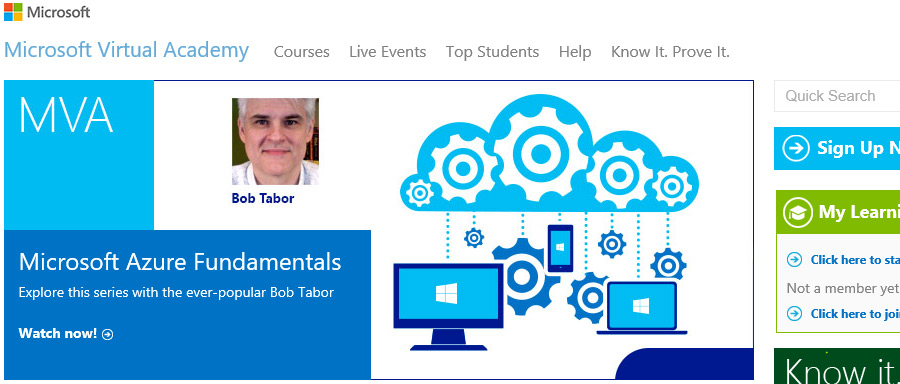 Some of the most common questions I get from new developers is "How do I get started?" and "Are there free resources online for me to learn?". The good news is that it is very easy to get started and Microsoft Virtual Academy is a phenomenal free resource online with hundreds of courses.
If you are just getting into web development I highly recommend visiting Web Development Courses and Beginner Courses to browse all the free courses Microsoft Virtual Academy has to offer. Simply register on the site to get complete access to the videos, course materials and example code.
There are many to choose from and they guide you from basic HTML to launching Web Apps using Microsoft Azure. Head on over and happy learning!