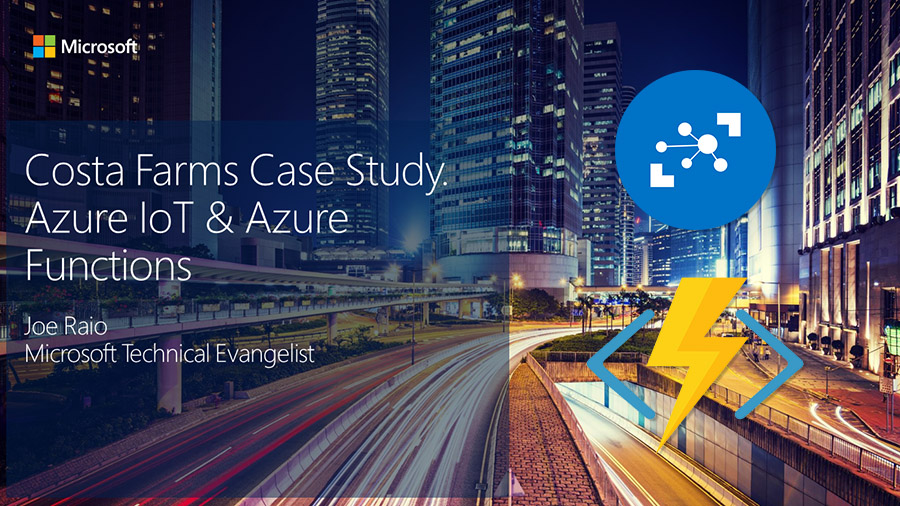 Late last year I had the opportunity to work with Costa Farms on a small proof of concept project. The goal was simple; actively monitor pH levels in their plants water supply and take intelligent action if needed.
We were able to accomplish this using Azure IoT Hub, Stream Analytics, Event Hubs and Azure Functions.
You can find the full case study here.
In addition please find a slide deck below with additional info.
Costa Farms Case Study : Azure IoT Hub, Azure Functions from Joe Raio